Hosted by: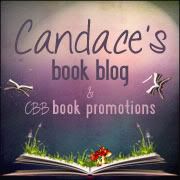 Lifers by Jane Harvey-Berrick
Publication date: February 7th, 2014
Genre: New Adult / Contemporary / Romance
Synopsis (according to Goodreads):
After eight years in prison, twenty-four year old Jordan Kane is the man everyone loves to hate.
Forced to return to his hometown while on parole, Jordan soon learns that this small town hasn't changed since he was carted off to juvie all those years ago. He is the local pariah, shunned by everyone, including his own parents. But their hatred of him doesn't even come close to the loathing he feels every time he looks in the mirror.
Working odd jobs for the preacher lady, Jordan bides his time before he can leave this backwards town. But can distance erase the memories that haunt him? Trapped in the prison of his own mind Jordan wonders if the pain of living will ever subside?
Torrey Delaney is new in town and certainly doesn't behave in a way the locals believe a preacher's daughter should. Her reputation for casual hook-ups and meaningless sex is the talk of the town. Add that to her budding friendship with the hardened ex-con handyman, and the good Reverend is less than thrilled with her estranged daughter's path.
As friendship forms, is it possible for two damaged people who are afraid to love take their relationship to the next level? Can Torrey live with Jordan's demons, and can Jordan break through Torrey's walls? With the disapproval of a small town weighing heavily on them, will they find their place in the world? Can they struggle against the odds, or will their world be viciously shattered?
Is love a life sentence?
Due to scenes of a sexual nature, not recommended for under 18.
Available at:
Excerpt
I settled down between his feet and took a good look at his knee. Several pieces of grit stuck in there and I could see that I was going to need a magnifying glass as well as the tweezers.

"Wait here. Don't move," I snapped at him.

I thought I saw a flash of irritation, but his blank look was soon in place again. I was kind of pleased that I was getting under his skin. I wanted to know what the real Jordan was like. He was a master at keeping himself closed off. It couldn't be good for him--it wouldn't be good for anyone to keep themselves wound so tight. I imagined he'd had eight years of it. I shivered at the thought of what unraveling eight years of fear and tension might look like.

I found a scratched magnifying glass at the bottom of Mom's ancient makeup bag. Satisfied I had the tools for the job, I ran back downstairs and was pleased to find that he hadn't moved.

"How y'all doin' over there, cowboy?" I said, in my best Texas drawl.

"Waal, jest fine, ma'am," he said, hamming it up for me.

This time there was a definite smile lurking at the corner of his mouth, and it gave me hope.

I knelt down between his feet again and started pulling out pieces of grit.

I saw a muscle quiver in his thigh a couple of times, but he didn't say anything.

When I heard Mom's car outside, I felt Jordan tense up again, but I was so focused on what I was doing that I just carried on.

Mom walked in the door and I heard her shocked intake of breath.

"Oh excuse me!" she gasped, and immediately started to back out.

What the hell?

I turned to see her retreating figure.

"Mom! What are you doing?"

She turned around to meet my irritated gaze. Her face was burning with embarrassment.

"What?" I said again.

She took in the sight of Jordan's messy knee and the first aid kit, then heaved a sigh of relief.

"Oh, I'm sorry! I thought..."

I realized what she'd see: me kneeling with my head nearly in Jordan's lap. She'd obviously sprinted to the wrong conclusion.

"Jeez, Mom, really? Did you think I was blowing him right here on your sofa?"
About the Author:
I started writing contemporary romance two years ago. Before that, I didn't think I could write a sex scene.
Turns out I can!
My lucky number is 13 because I was born on the 13th and live near a haunted castle by the ocean. My number one past-time is watching hot surfers get changed into (and out of) their wetsuits.
My husband doesn't read my books. my mother does.
Writing is my love, my hobby, my total addiction. All my characters are important to me and whisper their stories, even when I've finished writing their books. That's why you'll often find bonus chapters/out-takes from various books, because those voices just won't be quiet.